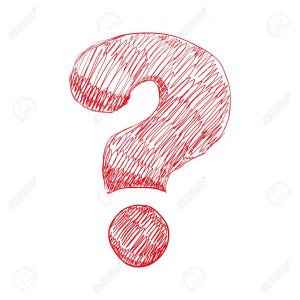 With schools operating in very unusual times, we wondered … How are leaders adapting to their new reality?  What challenges do they currently face?  How are they coping or maintaining a sense of "normal" when they're unable to meet face-to-face with stakeholder?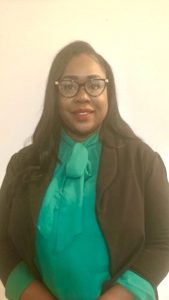 NC Principal Fellow, Kisha Young (Class 25) acknowledges the need for school leaders to be flexible at all times. She understands that as a leader, not only do the students rely on your direction, but also your staff.  As a leader, checking on your staff's well being – mentally and physically – is essential.  She points out that leadership is not only about managing people, but should also include building and nurturing relationships.  It's important to take a break from all of the reports, must do's and don't do's and simply ask, "How are you doing?  Is there anything I can do?  How's your family?"  These gestures will mean much more after the pandemic than if every Google Meet was performed to school district standards.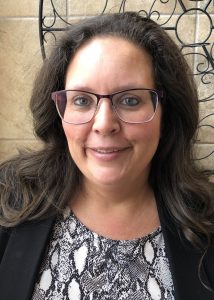 NC Principal Fellow, Laurie Keck (Class 25) describes how she's helping lead her school during these unpredictable times.  As an administrative team of four, we have written thank you notes to each and every staff member.  The responses I have received from staff members have shown me that the personal touch in leadership cannot be underestimated.  One teacher told me that the note was the sweetest card she'd ever received from an administrator.  Maintaining a personal connection to staff at this time, considering the need for social distancing, is imperative to everyone's morale.  This activity has helped refine my idea of servant leadership.  In order to be the best leader that I can be, I need to start with heart and keep ALL of my stakeholders and their needs squarely in front of me.
The most challenging aspect of our current situation has been dealing with the absence of students and staff from the building.  As an administrator, I am expected to be at school daily to help manage the phones and assist those who need access to the school for technology or instructional resources.  Not seeing the students and staff makes me realize that I truly thrive on my interactions with them.  They are such a big part behind why I love my job.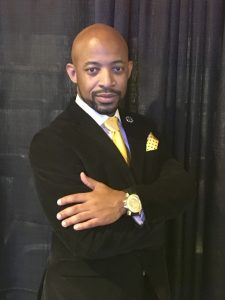 Principal Fellow, John Corey, III (Class 25) has learned a "few salient and unexpected things while serving as an administrative intern during the COVID-19 pandemic.
First and foremost, people are people and they have to prioritize what's urgent in their lives — this includes administrators, teachers, parents, students.  I learned  I should be prepared to be not just an administrator of policy, rules, expectations, learning, structure but also an administrator of GRACE.  During this pandemic, there has been a lot more uncertainty than before and instead of passing out blame or judging, I should think and believe the best about people, not the worst.
Secondly, being a leader is about serving and thinking about each tiny detail that goes into a decision and how it will affect all of your students and families.  For example, as a school we had to think quickly about the best way to support local medical community with teachers' unused hand sanitizer and PPE (stored in their rooms). Days after this I was needed to serve teachers who needed access to buildings to get materials from home and figure out how to collect all Chromebooks in the school so they could be distributed.  Then we had to contact families to see who was in need, devise an orderly distribution system that minimized exposure for parents picking up the devices and staff assisting with distributing the devices.  For each of these decisions quick, decisive action that was meticulously thought out was taken.  The admin team spent time behind the scenes on virtual calls, emails, and text messages to accomplish necessary tasks and assignments.  In the end,  we saw satisfied parents picking up devices, thankful medical community workers with PPE gear, and grateful Food Bank workers who helped us unload food donations.  It was a great effort.  I'm still certain that this is the right career and trajectory for me and I'm excited to have had the opportunity to learn Crisis Leadership!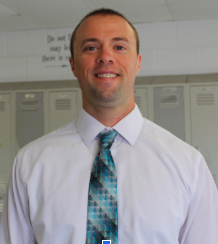 Principal Fellow, Randy Meisenhelder (Class 26) has gained a better understanding when it comes to the importance of building quality relationships with students and families, especially due to inequities in our students' realities.  Added hardships like this pandemic not only highlight these inequities, they exacerbate them. I am using the unexpected quarantine as an opportunity to grow, so I can better meet the needs of the students, families, and staff I will serve in the future. Currently, I am honing my skills by learning Spanish, reading "The Way of the SEAL" and Harvard Business Review leadership articles, and listening to podcasts such as "Unbeatable Mind" and "Principal Matters."
My internship experience will be different because of the social emotional components related to recovering from trauma and varying difficulties surrounding the shutdown. I will serve as an intern at a middle school next year. The staff will need to be mindful of navigating the difficult social situations and isolation that have occurred during the quarantine period. We must also be mindful that students exposed to traumatic situations where they live have not had the school as a safe escape.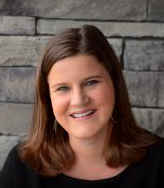 Principal Fellow, Courtney Hubbard (Class 26) is reminded that there will always be curveballs to continuously challenge us in ways we can never be prepared. As an administrator your approach and attitude is what your staff, students and community are watching and they are reacting based on how you act.
For my upcoming internship I am looking forward to real world experiences and implementing all that I have learned into true action. I am fortunate to get to be part of opening a brand new school and I know that journey will be a once in a lifetime opportunity.
Principal Fellow, Charelle Lovett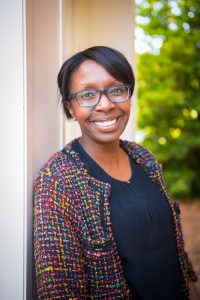 (Class 26) is recalls her feelings when hearing the announcement that schools would be closed for the remainder of this year:
Today, Governor Cooper made the announcement school buildings will remain closed for the rest of the school year. An announcement that I expected, but still feels like a punch in the gut. One of the things I love about school is the actual building — a place that became a safe escape throughout my childhood. Each of my teachers created a learning environment and community where they saw and believed in my abilities, which pushed me to excel not only academically, but athletically and musically.  My heart hurts for the students who lose their safe place longer than expected. The current times forces me and other educators to think about how to continue to create a safe and welcoming learning environment with the absence of a school building. It makes me reflect on a meme posted by Twitter user @kaman723:  Relationships before rigor. Grace before grades. Patience before programs. Love before lessons.
Building and maintaining relationships with our students and families — all our students and families — is vital more than ever. There are varying levels of trauma experienced by both educators and the children they serve. Grace is extended to both educators thinking outside the box as they transition to reaching their students remotely, and to students who transition to learning in a new way. I have witnessed school leaders encourage and support from afar through virtual dance parties, weekly Google Meets, and serving as a shoulder to lean on when the times have gotten tough.
It is with this new normal I look forward to my internship. I am entering the experience knowing both students and teachers are returning having experienced a common trauma. I must serve as a supportive pillar for both groups; where teachers positively impact each child they serve, and students are safe and supported.