Principal Fellows Commission
PFP is administered by the North Carolina Principal Fellows Commission in collaboration with the North Carolina State Education Assistance Authority (SEAA); both agencies are affiliated with the University of North Carolina, General Administration (UNC-GA). Selection criteria, the selection process, selection outreach efforts, renewal and continuation criteria and liaison with the educational community are the responsibilities of the Principal Fellows Commission. The Commission is staffed and chaired by the Director of the Principal Fellows Program. Rules to administer the PFP are the responsibility of the Board of Directors of SEAA.
The NC Principal Fellows Commission consists of:
One member of the Board of Governors of the University of North Carolina
One member of the State Board of Education
Two deans of schools of education
One public school teacher
One public school principal
A local superintendent
One member to represent business and industry
One local school board member
One parent of a public school child
The chairperson of the State Education Assistance Authority
The director of the Principal Fellows Program
Principal Fellows Director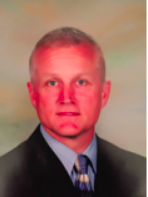 Dr. Eddie Price
A native of NC, Dr. Price has been an educator in North Carolina's public schools for twenty-five years. He served as an English and history teacher, has coached track and football, served as a public school administrator for thirteen years at both middle and high school levels, served as an Area Superintendent, a Chief Academic Office, and most recently served as the Deputy Superintendent of Johnston County Public Schools.  He earned his B.A. from the University of North Carolina at Wilmington and his M.S.A. and Ed.D. from North Carolina State University.
He had earned numerous recognitions for his outstanding leadership including being awarded the Johnston County Administrator of the Year in 2007, the Johnston County Administrator of the Year in 2010, and the Johnston County Principal of the Year in 2013. Dr. Price has spoken at numerous national conferences regarding the work he has done on the turnaround process and the MTSS framework at the secondary level in public education.
While serving as principal at South Johnston High School, Dr. Price guided numerous changes in the culture of the school which improved behavioral and academic success. Under his leadership, the school's four-year graduation rate increased 76% to to 95%; the office referrals decreased from approximately 1,400 to 500; and all three EOC proficiency cohorts improved. Most importantly, these changes were stimulated by initiatives that did not hamper teacher morale. The 2014 Teacher Working Conditions data showed tremendous growth in every area. Dr. Price attributes all positive change to relationship-building.  
Since 2015, he has served in various central office capacities for Johnston County Public Schools, identifying "principal coaching" as a passion. Under his leadership as Chief Academic Officer and Deputy Superintendent, Dr. Price has implemented changes in the way the district addresses students with disciplinary issues. Upon implementing a more tiered approach to deviant student behaviors during the 2017-2018 school year, Johnston County Public Schools reduced its long-term suspensions from 26 to 4. Additionally, Dr. Price has facilitated a paradigm shift in the area of curriculum and instruction. In the second year of the JoCo 2020 initiative, the system has moved toward personalized and competency based education using standards based teaching and learning.  
Dr. Price has been described by colleagues as a relationship-builder, an innovator and a change agent, an educational warrior, and a role model for other principals across the state.  He and his wife, Kathy, live in the Clayton, NC area with their children: Eli, Bailey, and Charley.
Each university has a campus coordinator who provides leadership to each cohort of Principal Fellows on the campus. Campus coordinators provide mentoring, and coordinate a variety of experiences for the Fellows including enrichment activities such as seminars and workshops and site visits to school districts, businesses and educational organizations, and supervise the internship which occurs in the second year. The coordinator works closely with Fellows to ensure they have a successful experience in the program.
Appalachian State University
Dr. David Hostetler
David Hostetler teaches educational law, policy, ethics, and leadership in Appalachian State University's Cratis C. Williams School of Graduate Studies, and has taught as an adjunct professor at several North Carolina law and graduate programs, particularly using the humanities to teach principles of ethics and leadership. He has published extensively on matters related to education, technology, and employment law, and served on numerous boards and committees within the education bar. Formerly Mr. Hostetler helped found and then directed The Center for Law and the Humanities, a professional renewal program for lawyers and judges. For thirteen years, he served as Legal Director for the University of North Carolina's Principals' Executive Program, a statewide residential school leadership program, where he provided legal training and consulting. There, he also helped create and directed Leadership Seminars in the Humanities, in conjunction with UNC's Program in the Humanities and Human Values. Mr. Hostetler began his legal career as a member of the litigation and employment practice sections of the Raleigh law firm of Maupin,Taylor, Ellis & Adams (now Williams Mullen). His education includes degrees from Duke University (1990, J.D. and M.A. in Political Science), Gordon-Conwell Theological Seminary (1987, M.A. in Theology), and Westminster College (1983, B.A. in Business Administration). He may be contacted at 919-442-8697 or hostetlerdr@appstate.edu.
East Carolina University
Dr. Marjorie Ringler
Dr. Marjorie Campo Ringler is a Professor and Chair of the Department of Educational Leadership (LEED) at East Carolina University (ECU). Dr. Ringler has taught and coordinated the Master, Specialist, and Doctorate programs in the department. Dr. Ringler's scholarship and research focuses on instructional leadership and leader professional development that addresses academic language literacy for English learners. As part of her research and to address the changing demographics, the rural context, and the changing needs of principals' instructional leadership, Dr. Ringler developed an online Dual Language Administration Certificate. Twitter: @MarjorieRingler
Fayetteville State University
Dr. Paris Jones
North Carolina A&T University
Dr. Loury Floyd
North Carolina Central University

Dr. Agnes Dewitt
North Carolina State University
Dr. Gregory Hicks
The middle of five children, Dr. Gregory Hicks is a first-generation college graduate. With degrees from Elon University (BA), the University of North Carolina at Chapel Hill (M.Ed.), and North Carolina State University (Ed.D.), Greg has spent his entire career (almost 40 years) serving the children of North Carolina.
Beginning his career as a junior high math teacher and coach (football, wrestling, and baseball), Greg knew early on that he wanted to "do more," to "help more," so he pursued school administration and became an assistant principal in 1985. Later, he served as a middle school and high school principal (Orange and Person counties) before retiring in 2010 as the Assistant Superintendent for Human Resources and Finance with Orange County Schools in Hillsborough, NC. In 2006, Greg was asked to teach a class on school personnel to an NC State Master of School Administration (MSA) cohort that was meeting in Henderson, NC, and he has been working with NC State ever since.
Currently, Greg serves as a Teaching Assistant Professor (part-time) and is the campus coordinator for NC Principal Fellows while also supervising MSA and EdD internships.

University of North Carolina at Chapel Hill
Dr. Martinette Horner
Dr. Horner serves as a faculty member and program coordinator at the University of North Carolina at Chapel Hill. In the MSA program, Dr. Horner teaches courses on supervisory practices and empowerment strategies. Prior to coming to UNC Chapel Hill, Dr. Horner was a National Board Certified teacher, assistant principal and principal in Orange County Schools. Dr. Horner was a NC Teaching Fellow and Principal Fellow earning her degrees from UNC Chapel Hill and UNC Greensboro.
University of North Carolina at Charlotte
Dr. Debra Morris
Debra Morris recently retired after serving as the Assistant Superintendent of Curriculum & Instruction in Kannapolis City Schools. Prior to being named the assistant superintendent, she was principal at A.L. Brown High School in Kannapolis. Morris spent 15 years as a high school English teacher and has a BA in English from Appalachian State University, an MA in English from UNC Charlotte, a Masters in School Administration from UNC Charlotte, and a Doctorate in School Leadership from UNC Charlotte. She was the 2007 MetLife NC High School Principal of the Year and the 2008 Wachovia North Carolina Principal of the Year. Morris currently works as a part-time university instructor and facilitator of the CMS/UNCC Aspiring High School Principals' Program at UNC Charlotte.
University of North Carolina at Greensboro
Dr. Brian Clarida
University of North Carolina at Wilmington
Dr. William Sterrett
Dr. William Sterrett serves as a faculty member and program coordinator at the University of North Carolina Wilmington. Sterrett previously served as a principal, assistant principal, and middle school science teacher. As principal, Sterrett received the 2008 Milken National Educator Award and was recognized by the Virginia General Assembly. Sterrett earned his B.S. in Middle Grades Education from Asbury College and his Ph.D. in Educational Administration & Supervision from the University of Virginia. His research interests include school improvement and innovation, principal leadership, and teacher leadership. He has written three ASCD books, including Insights into Action and his research has been published in journals including Educational Administration Quarterly, Journal of Cases in Educational Leadership, Educational Leadership, and the Kappa Delta Pi Record. Sterrett can be reached at sterrettw@uncw.edu and followed on Twitter @billsterrett
Western Carolina University
Dr. Heidi Von Dohlen
Dr. Heidi B. Von Dohlen is Assistant Professor and Program Director for the North Carolina School Executive Leadership Program: Masters of School Administration and Post Masters Certificate programs at Western Carolina University. She has served as a teacher, assistant principal, principal, and county office administrator in three different countries and four different states. Throughout her career, she has advocated for marginalized students, parents, and community members. She is a strong advocate for distributed leadership and teacher leadership in public schools. Her passion as a professor of educational leadership focuses on serving low-income students and growing aspiring administrators with a leadership lens for social justice.