Principal Fellows Commission
The Principal Fellows Program/Transforming Principal Preparation Program is administered by the North Carolina Principal Fellows/Tp3 Commission in collaboration with the North Carolina State Education Assistance Authority (SEAA).  Both agencies are affiliated with the University of North Carolina, General Administration (UNC-GA). Selection criteria, the selection process, selection outreach efforts, renewal and continuation criteria and liaison with the educational community are the responsibilities of the Principal Fellows/TP3 Commission. The Commission is staffed and chaired by the Director of the Principal Fellows/TP3 Program. Rules to administer the PFP/TP3 are the responsibility of the Board of Directors for SEAA.
To view the committee membership for 2019-20, click here.
The NC Principal Fellows/TP3 Commission consists of:
One member of the Board of Governors of the University of North Carolina
One member of the State Board of Education
Two deans of schools of education
One public school teacher
One public school principal
A local superintendent
One member to represent business and industry
One local school board member
One parent of a public school child
The chairperson of the State Education Assistance Authority
The director of the Principal Fellows Program
Principal Fellows Director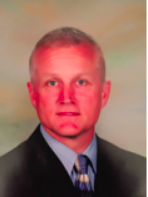 Dr. Eddie Price
A native of NC, Dr. Price has been an educator in North Carolina's public schools for twenty-five years. He served as an English and history teacher, has coached track and football, served as a public school administrator for thirteen years at both middle and high school levels, served as an Area Superintendent, a Chief Academic Office, and most recently served as the Deputy Superintendent of Johnston County Public Schools.  He earned his B.A. from the University of North Carolina at Wilmington and his M.S.A. and Ed.D. from North Carolina State University.
He had earned numerous recognitions for his outstanding leadership including being awarded the Johnston County Administrator of the Year in 2007, the Johnston County Administrator of the Year in 2010, and the Johnston County Principal of the Year in 2013. Dr. Price has spoken at numerous national conferences regarding the work he has done on the turnaround process and the MTSS framework at the secondary level in public education.
While serving as principal at South Johnston High School, Dr. Price guided numerous changes in the culture of the school which improved behavioral and academic success. Under his leadership, the school's four-year graduation rate increased 76% to to 95%; the office referrals decreased from approximately 1,400 to 500; and all three EOC proficiency cohorts improved. Most importantly, these changes were stimulated by initiatives that did not hamper teacher morale. The 2014 Teacher Working Conditions data showed tremendous growth in every area. Dr. Price attributes all positive change to relationship-building.  
Since 2015, he has served in various central office capacities for Johnston County Public Schools, identifying "principal coaching" as a passion. Under his leadership as Chief Academic Officer and Deputy Superintendent, Dr. Price has implemented changes in the way the district addresses students with disciplinary issues. Upon implementing a more tiered approach to deviant student behaviors during the 2017-2018 school year, Johnston County Public Schools reduced its long-term suspensions from 26 to 4. Additionally, Dr. Price has facilitated a paradigm shift in the area of curriculum and instruction. In the second year of the JoCo 2020 initiative, the system has moved toward personalized and competency based education using standards based teaching and learning.  
Dr. Price has been described by colleagues as a relationship-builder, an innovator and a change agent, an educational warrior, and a role model for other principals across the state.  He and his wife, Kathy, live in the Clayton, NC area with their children: Eli, Bailey, and Charley.
Principal Fellows Coordinator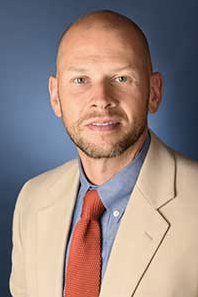 Dr. Tony Stewart
Tony graduated from East Carolina University as a N.C. Teaching Fellow with a degree in Science Education.  He has served students, families and teachers for twenty years and began his career with Johnston County Public Schools teaching Biology and Physical Science at Clayton High School.  He was recognized as the district's Outstanding First Year Teacher in 2001.  Having experienced a taste of teacher leadership, he went on to earn his Masters of School Administration from N.C. State University in 2006.  One highlight from his many years as an assistant principal was opening the school district's first Ninth Grade Academy.  In this role, he supported students in their transition to high school and helped curtail the increasing dropout rate many schools were experiencing at that time.  In 2010, Tony was recognized as the school district's Assistant Principal of the Year, which gave him numerous opportunities to work with district-level leadership.  In 2012, Tony took on a new role as Director of Professional Learning for Johnston County Public Schools.  He enjoyed the collaborative partnerships established with school-based leaders, supporting their efforts with Professional Learning Communities and Beginning Teachers.  He successfully designed and implemented the district's first formal Assistant Principal Mentoring Program, which was the focus of his dissertation research.
After receiving his Doctorate in Educational Leadership, Tony moved to Palm Beach, Florida where he served the community of West Palm Beach as the principal of Cypress, a K-8 school.  During his tenure, he helped to create a culture that puts kids first, maintaining the highest of expectations for all 750 students, many whom qualified for free or reduced meals.  The relationships he built with students, teachers and parents fueled his passion for providing high-quality learning experiences for under-resourced kids.
His work with the NCPFP/TP3 allows him the opportunity to support future administrators and better prepare them for the rewarding career of school leadership.
Each university has a campus coordinator who provides leadership to each cohort of Principal Fellows on the campus. Campus coordinators provide mentoring, and coordinate a variety of experiences for the Fellows including enrichment activities such as seminars and workshops and site visits to school districts, businesses and educational organizations, and supervise the internship which occurs in the second year. The coordinator works closely with Fellows to ensure they have a successful experience in the program.
Click edit button to change this code.