NOTICE: Principal Fellows Commission Meeting will be April 4, 2019 at the Park Alumni Center (2450 Alumni Drive, Raleigh, NC 27606) from 10:00am-3:00pm
The NC Principal Fellows Program
The Principal Fellows Program (PFP) provides a competitive, merit-based scholarship loan to individuals of exceptional academic ability who have teaching or relevant experience and who desire to enter school administration in a North Carolina public school. Fellows have the opportunity to attend school on a full-time basis and earn an MSA degree in two years. The program, which is offered at eleven campuses of the University of North Carolina, provides one year of full-time academic study and a one year full-time internship in a North Carolina public school. Fellows also participate in enrichment experiences designed to enhance their preparation for a career as a principal or assistant principal. The Principal Fellows Program was created in 1993 by the North Carolina General Assembly. Over 1200 Principal Fellows have completed the Program.
North Carolina Principal Fellows Commission: Meeting April 4, 2019 10:00am-3:00pm at the Roy and Dorothy Park Alumni Center.
Public Comment requests should be made through the website contact form below prior to April 3, 2019.
Class 25 Event: Finishing seminar of Crucial Conversations and discussing internship on Friday, March 22, 2019 at the Friday Institute for Education Innovation in the BB&T Multi-Media Room 9:00am-3:00pm.
Class 24 Event: STEM seminar with Sam Houston and Smithsonian on Friday, March 22, 2019 at the Friday Institute for Education Innovation in the Nortel Room 9:00am-3:00pm.
The Principal Fellows Program is offered at eleven campuses of the University of North Carolina. Each university has a campus coordinator who provides leadership to each cohort of Principal Fellows on the campus. View more about the Principal Fellows participating campuses by clicking on the campus logos on the map below.
The Principal Fellows Program has been producing exemplary school leaders since its inception in 1993. Below are testimonials about the quality of the Principal Fellows Program, and how it is impacting schools across the state.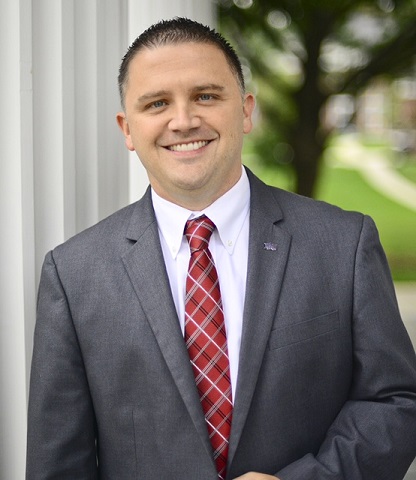 The PFP prepared me for a successful career as a school administrator. The program made me aware of current school conditions and helped me recognize ways that I could support students and teachers with various problems in numerous settings. The PFP also helped me build a foundation for a doctoral program which I recently completed.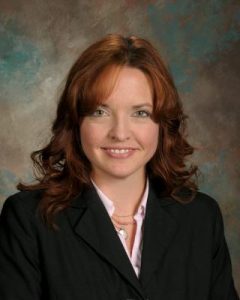 I've been through the Principal Fellows Program as a student and also have enjoyed the pleasure of being a Principal mentor for another Principal Fellow. Without question, the strongest, most-prepared administrative candidates seem to be produced from the North Carolina Principal Fellows Program.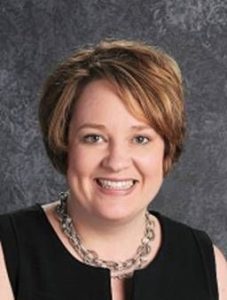 Being a NC Principal Fellow did not "get" me a job; however, the experiences I had because of the program, and the constant reflection about my practice, prepared me well for my current role as a principal. UNCG and its focus upon the cultural foundations of education helped me to become a principal that questions, so that children continue to be the focus of all that I and my staff do to create a positive, worthwhile education for our children.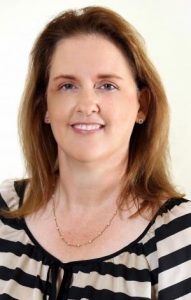 The PFP allowed me to take the necessary steps to become a thoughtful and focused 21st Century leader. The coursework, cohort and internship are the hallmarks for a quality administrative training methodology that is difficult to duplicate in a "regular" Master's program. Without a doubt, it has enabled me to be a successful and visionary leader.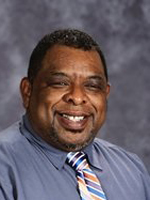 The indescribably rigorous and extremely relevant material and assignments I was exposed to as a Principal Fellow uniquely prepared and filled me with an immense level of confidence, pride and organizational skills. The cohort situation provided exposure to many great minds. The standard of excellence established within the cohort created a degree of passion for complete and total professionalism that has been rewarding and quite beneficial. In addition to being exposed to experienced, well-trained, creative, challenging, inspirational and supportive professors, the high level of expectation instilled in our minds by the university served to fuel our desire to be the very best we could be as representatives of the university, the MSA program, and the Principal Fellows Program. Without a doubt, the information gained from my instructors and my cohort has me prepared for any challenge that a school or a school system could ever throw at me. I find myself incredibly energized and capable of being student-oriented, supportive of my co-workers, compassionate, and understanding of parents, as well as very patient. Additionally, the cohort situation experienced in the Principal Fellows Program was actually good preparation for the challenges I will face in an Ed.D or Ph.D program.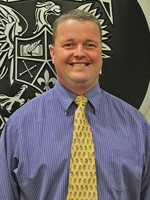 I am proud to be an alumni of the Principal Fellows professional learning community. PFP provided a wealth of opportunities for me to grow and learn as a school executive. Without the Principal Fellows Program, I would not have gained from the experience of working with a variety of school principals at different levels. The professional development and internships from the Program have broadened my thinking and shaped me into a much better administrator.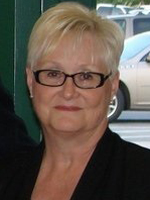 If it had not been for the North Carolina Principal Fellows Program, I would not have been able to participate in the MSA program. As a high school English teacher, driving three hours two or four nights a week would have been out of the question. The opportunity to develop as a professional on a full time basis was too good to pass up. The freedom to immerse myself in the program proved more beneficial than I expected. The internship year provided me with learning opportunities that part-time students never experience. As a result, I entered the administrative workforce more knowledgeable and more confident. I highly encourage anyone interested in pursuing a career in school administration to take advantage of the Principal Fellows opportunity.