NOTICE:  The next North Carolina Principal Fellows Commission Meeting is scheduled for April 14 (9:00 am – 7:00 pm) & 15 (9:00 am – 3:00 pm), 2020 at Research Triangle Institute.
The NC Principal Fellows Program & Transforming Principal Preparation Program
The North Carolina Principal Fellows Program (NCPFP) and Transforming Principal Preparation Program (TP3) have recently merged funding.   As such, students will no longer apply for the scholarship stipend from the NCPFP.  Instead, students will apply to a university that is participating in the newly funded grant program for principal preparation. Currently, the following universities are participating in this fully-funded principal preparation model:
East Carolina University
High Point University
North Carolina Central University (through Central Carolina Regional Education Service Alliance)

North Carolina State University

The University of North Carolina at Charlotte
The University of North Carolina at Greensboro
The University of North Carolina at Pembroke
Western Carolina University
If you are interested in any of these institutions, please click here for contact information. Additionally, if you would like to know if other university programs are planning to apply for the next grant-funded opportunity, reach out to Dr. Tony Stewart at alstewart@northcarolina.edu.
Please note the following:
Applying and being accepted to this new model will also require your District Superintendent's approval.  When strong district partnerships exist, the likelihood of securing an assistant principal position is much greater. 

If accepted into one of the participating university programs, you will not be on a leave of absence both years. Instead, will take courses while remaining in the classroom during your first year. You will be on a leave of absence the second year and receive a salary equivalent to your current teaching salary if more than that of a first-year assistant principal ($41,650).
The NCPFP and TPPP Merger
The North Carolina Principal Fellows Program, launched in 1993, is a scholarship program that provides funding to exemplary educators who aspire to begin a career in school administration.  For twenty six years, scholarship funds (in the amount of ~$3.2 millions).  The Transforming Principal Preparation Program is a competitive state grant ($4 million) which requires NC university programs to apply through a Request for Proposal process in order to receive funding.  Again, this is a grant awarded to university programs and not a scholarship awarded directly to students. 
To read more about about the TP3 and Principal Fellows Program consolidation, click here.
North Carolina Principal Fellows Commission: Meeting April 14-15 at Research Triangle Institute.
Public Comment requests should be made through the website contact form below prior to April 13, 2020.
Class 25 Event: Fellows meet with local district superintendents to learn more about expectations for strong and effective school leadership on February 19, 2020 at Research Triangle Institute.
Class 26 Event: Fellows engage in Conscious Leadership training at the BB&T Leadership Institute on February 20-21 and February 24-25, 2020.
The Principal Fellows Program has been producing exemplary school leaders since its inception in 1993. Below are testimonials about the quality of the Principal Fellows Program, and how it is impacting schools across the state.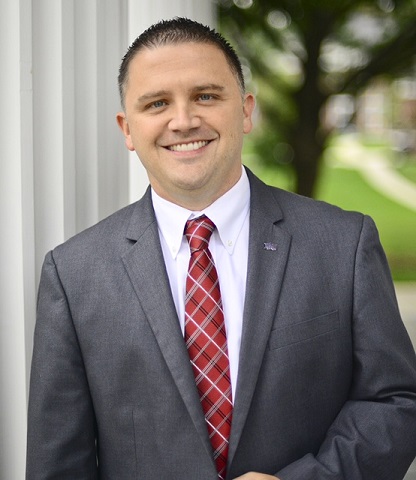 The PFP prepared me for a successful career as a school administrator. The program made me aware of current school conditions and helped me recognize ways that I could support students and teachers with various problems in numerous settings. The PFP also helped me build a foundation for a doctoral program which I recently completed.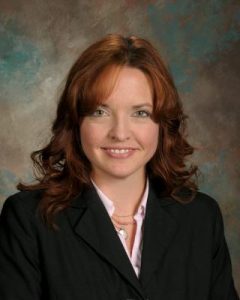 I've been through the Principal Fellows Program as a student and also have enjoyed the pleasure of being a Principal mentor for another Principal Fellow. Without question, the strongest, most-prepared administrative candidates seem to be produced from the North Carolina Principal Fellows Program.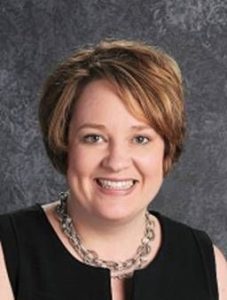 Being a NC Principal Fellow did not "get" me a job; however, the experiences I had because of the program, and the constant reflection about my practice, prepared me well for my current role as a principal. UNCG and its focus upon the cultural foundations of education helped me to become a principal that questions, so that children continue to be the focus of all that I and my staff do to create a positive, worthwhile education for our children.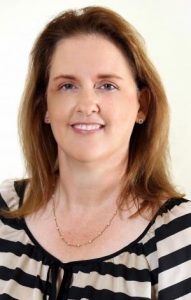 The PFP allowed me to take the necessary steps to become a thoughtful and focused 21st Century leader. The coursework, cohort and internship are the hallmarks for a quality administrative training methodology that is difficult to duplicate in a "regular" Master's program. Without a doubt, it has enabled me to be a successful and visionary leader.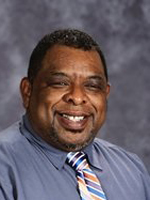 The indescribably rigorous and extremely relevant material and assignments I was exposed to as a Principal Fellow uniquely prepared and filled me with an immense level of confidence, pride and organizational skills. The cohort situation provided exposure to many great minds. The standard of excellence established within the cohort created a degree of passion for complete and total professionalism that has been rewarding and quite beneficial. In addition to being exposed to experienced, well-trained, creative, challenging, inspirational and supportive professors, the high level of expectation instilled in our minds by the university served to fuel our desire to be the very best we could be as representatives of the university, the MSA program, and the Principal Fellows Program. Without a doubt, the information gained from my instructors and my cohort has me prepared for any challenge that a school or a school system could ever throw at me. I find myself incredibly energized and capable of being student-oriented, supportive of my co-workers, compassionate, and understanding of parents, as well as very patient. Additionally, the cohort situation experienced in the Principal Fellows Program was actually good preparation for the challenges I will face in an Ed.D or Ph.D program.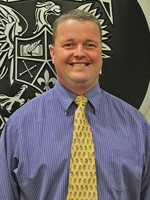 I am proud to be an alumni of the Principal Fellows professional learning community. PFP provided a wealth of opportunities for me to grow and learn as a school executive. Without the Principal Fellows Program, I would not have gained from the experience of working with a variety of school principals at different levels. The professional development and internships from the Program have broadened my thinking and shaped me into a much better administrator.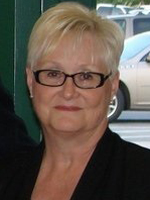 If it had not been for the North Carolina Principal Fellows Program, I would not have been able to participate in the MSA program. As a high school English teacher, driving three hours two or four nights a week would have been out of the question. The opportunity to develop as a professional on a full time basis was too good to pass up. The freedom to immerse myself in the program proved more beneficial than I expected. The internship year provided me with learning opportunities that part-time students never experience. As a result, I entered the administrative workforce more knowledgeable and more confident. I highly encourage anyone interested in pursuing a career in school administration to take advantage of the Principal Fellows opportunity.